Queen Life hair 13x4 Lace Front Wig Density 150% Red color hair straight/body/ deep wave human hair pre plucked lace with baby hair
Sale price
$156.13
Regular price
$222.99
Free shipping
30 Days Free Returns
24/7 Customer service
Amazing 😍😍
I absolutely loved this wig I customized it to my likings and then installed it 🥰🥰 I will definitely recommend this wig to other in fact I've already been doing so☺️☺️ My only concern was that it bleeds. But besides that minimal shedding so 9/10!!!
BUY! Definitely worth it 24 in frontal wig
This has to b my favorite wig of all time. Lace was perfect color and the knots were bleached to perfection. Frontal was plucked for the GAWDS. Parting space is hella nice as well not ur average more like 5 1/2 love it. Wig is not too thin not too thick jus right. I literally took this wig out the box and put it on my head. No CAP
Queen Life hair 13x4 Lace Front Wig Density 150% Red color hair straight/body/ deep wave human hair pre plucked lace with baby hair
In order to send you the goods more quickly, we usually ship from XuChang
 warehouse. 
According to the distance from your destination, we will develop the best postage policy and do our best to let you spend the least fee.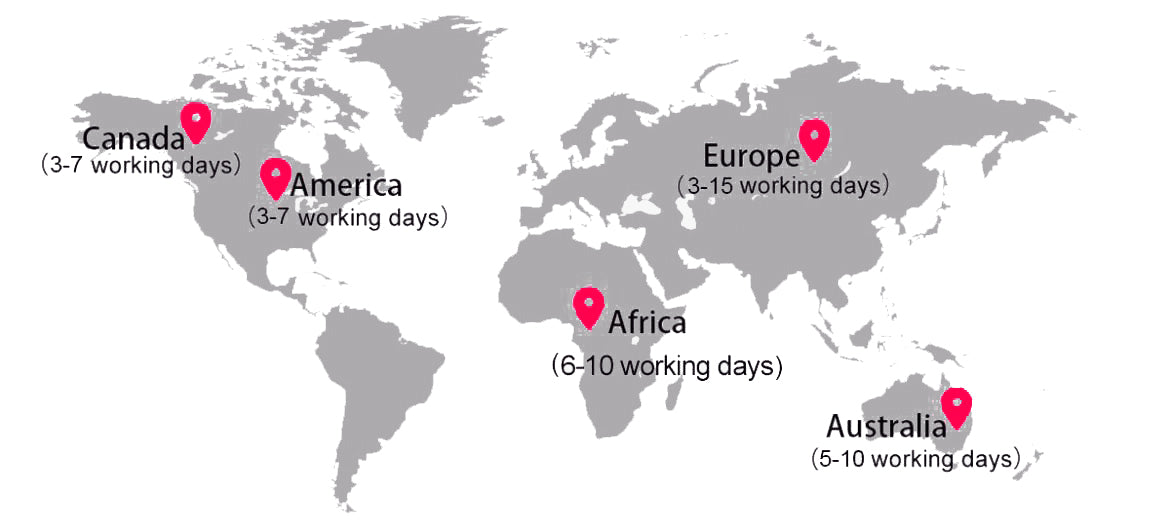 Carriers we work with:
Shipping Fees Table:
| | | |
| --- | --- | --- |
| Country | Shipping Free | Fast Shipping |
| United States | Free(3-7Days) | $6 (2-5Days) |
| Canada | Free(3-7Days) | $8.8(2-5Days) |
| Mexico | Free(3-7Days) | $8.8(2-5Days) |
| Europe | Free(3-15Days) | $8.8(2-5Days) |
| Australia | Free(5-10Days) | $8.8(2-5Days) |
| Africa | Free(6-10Days) | $11.99(2-6Days) |
| Rest of World | Free(6-10Days) | $11.99(2-6Days) |
Why is my order pending?
Please allow up to 12 hours for your tracking information to start populating. Normally, within 12 hours after you place order, the order status is displayed pending, which means that our staff are sorting out your order requirements and shipping information. If the status still shows pending for more than one working day, it is very likely that your order is in an abnormal state. In this case, we usually send you an email to ask for abnormal situation. You can check your email.
Why is my order processing?
Usually, the order processing time is 24-48 hours, most of orders can be processed in 24-48 hours and shipped out, but if the product you order is customized wig or hot-selling wig or length, then the processing time may be delayed by 2-3 days. Please don't worry, we will try our best to help you receive it ASAP.
Why is my order delayed?
Normally, the processing is 24-48 hours, delivery within 2-4 working days in USA. If it spans weekends or holidays, you need to add the weekends or holidays. If you order the customized wig or hot-selling wig or length, it be delayed by 2-3 days. Or If you are in UK or Germany, Customs inspection will delay your order for 2-3 days.
The best way to get in touch with queenlife
If you want to get in touch with us, and want our help ASAP, please send email to vip1@qlqueenlife.com, and in your email, you'd better to describe your problem clearly and tell us your order number or order page screenshot.
Why can't I track my order?
Please make sure you place your order at qlqueenlife.com, and entered the correct email and order number. If you confirm it is correct, please check it in a few hours, because there maybe a few hours delay about system.